To receive free and reduced meals this year, families must complete an application and qualify. School districts are no longer receiving funding from the federal government that provided free meals to all students. Apply now:
https://www.schoolcafe.com/SPRINGDALEPS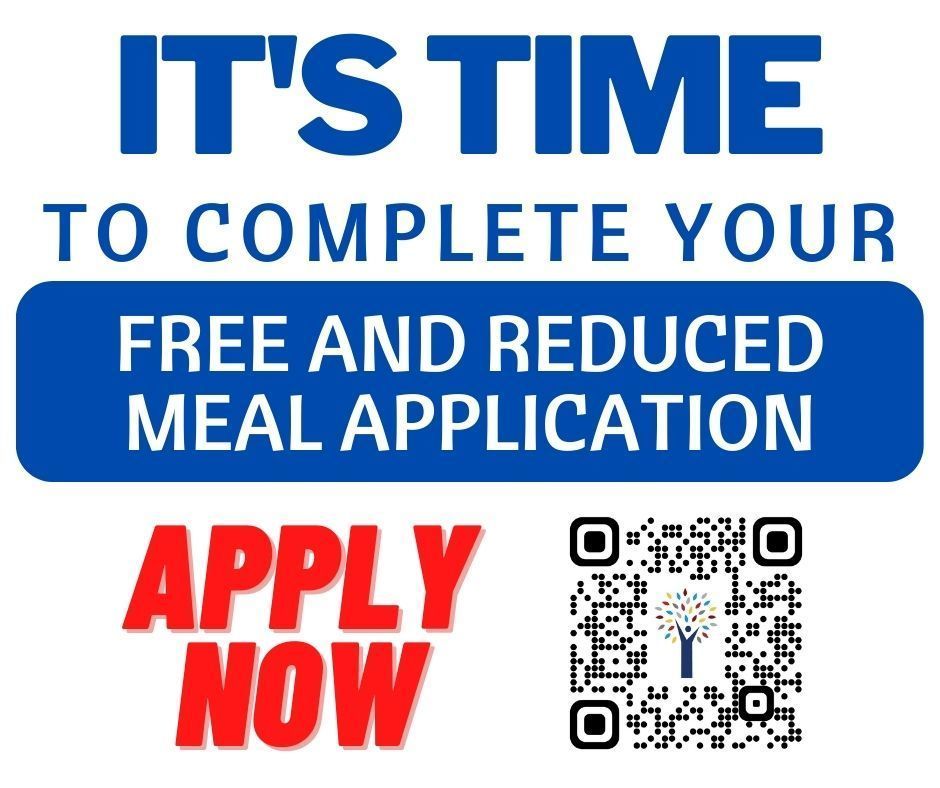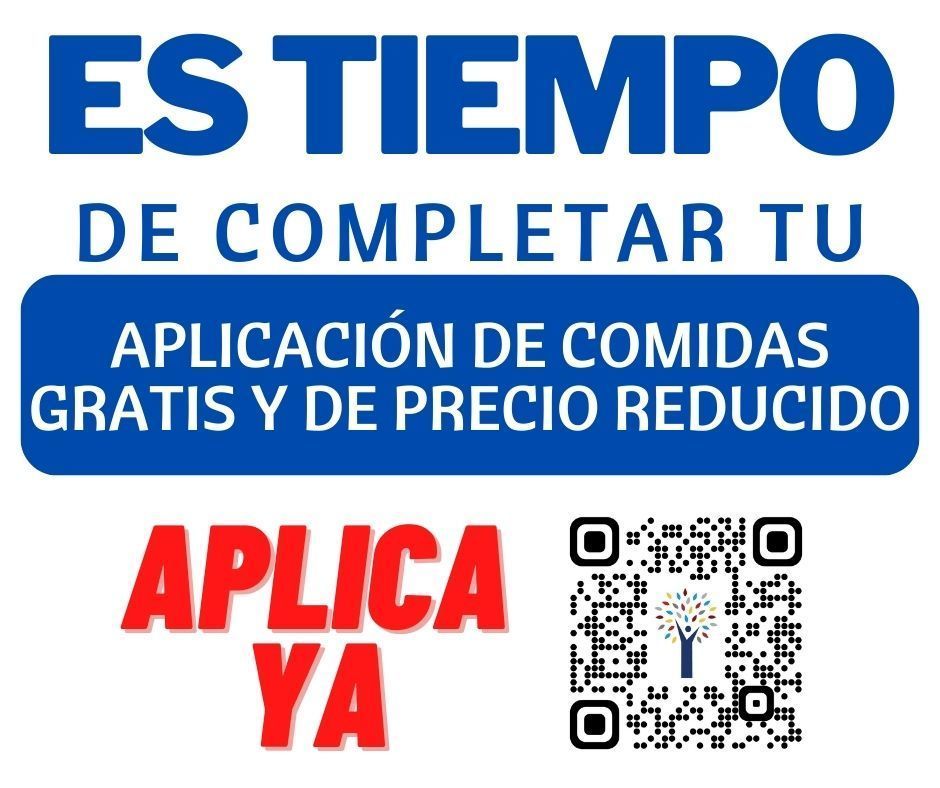 Join the #SpringdaleFamily Become a bus driver today!

"Delta Dental of Arkansas presents Toothapalooza, a children's oral health event, at the Amazeum on Saturday, June 18th, 2022 from 10:00 AM - 2:00 PM. Museum admission is free for the first 500 kids and their families who mention Toothapalooza upon entry. Four guests per family, please. Dental health-related activities will be available during the day!"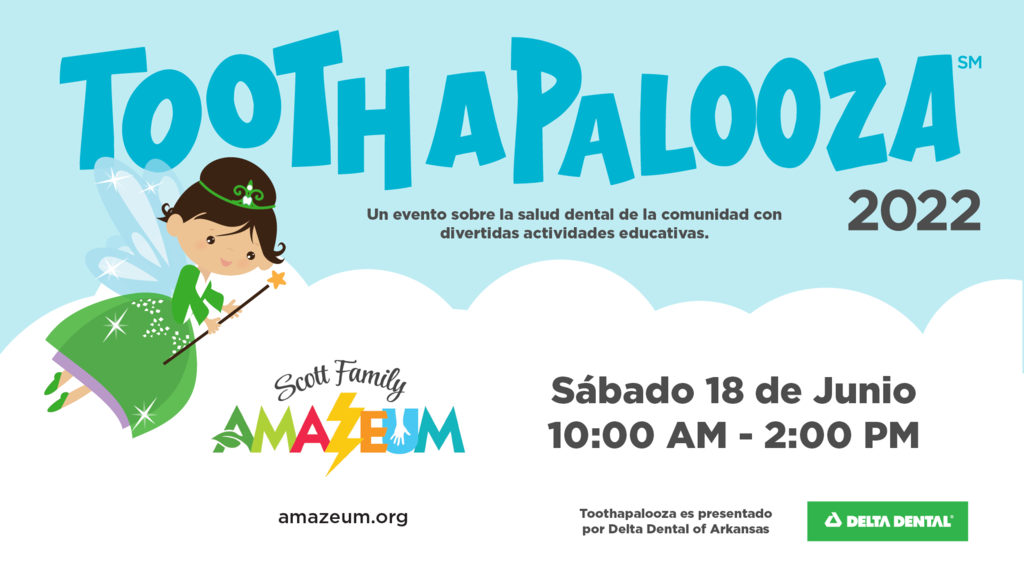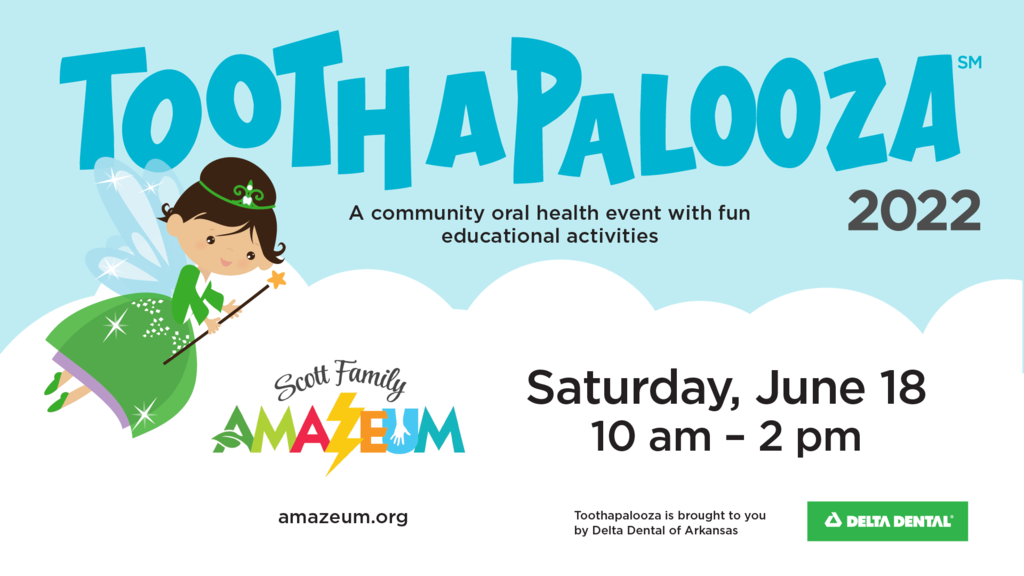 Work for Springdale Schools! Apply today Starting pay of $19.45* per hour. *includes daily attendance bonus



FEED YOUR BRAIN! Sign up today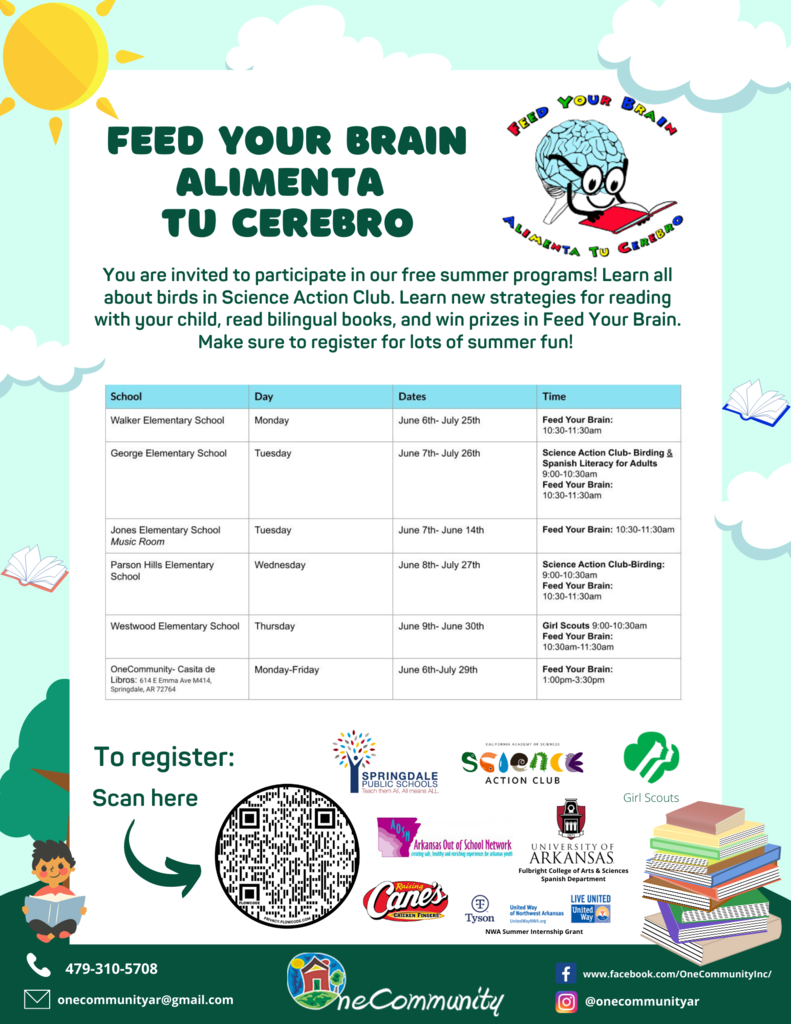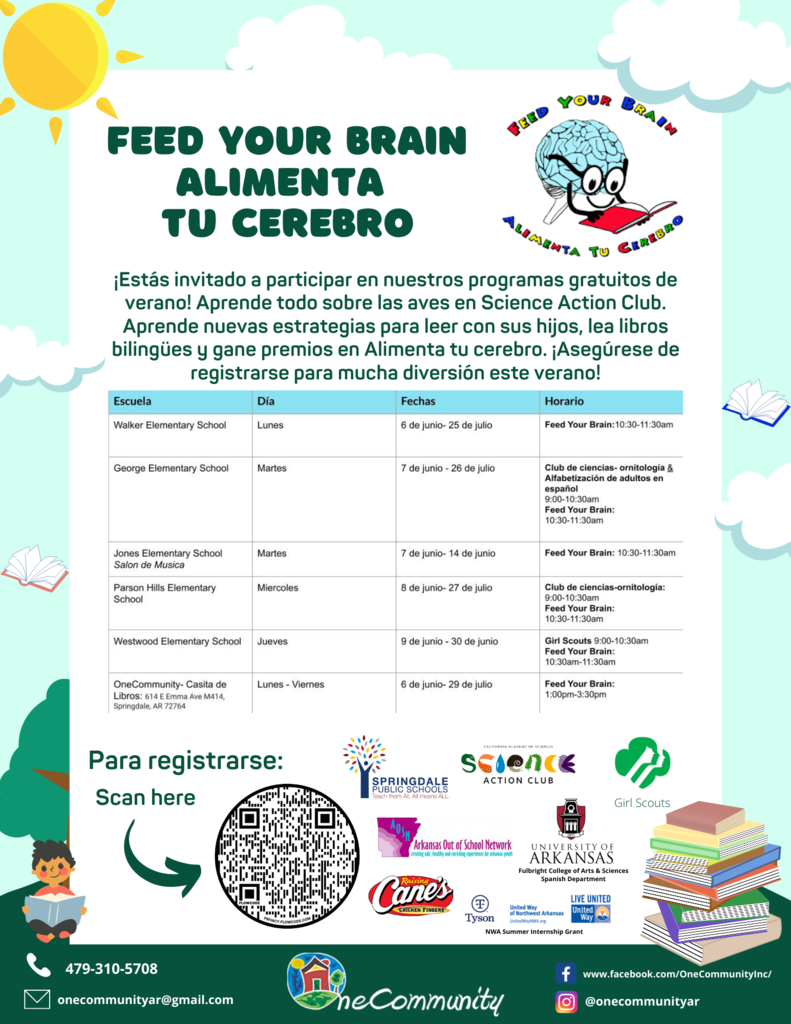 Free summer meals for all ages 18 and younger!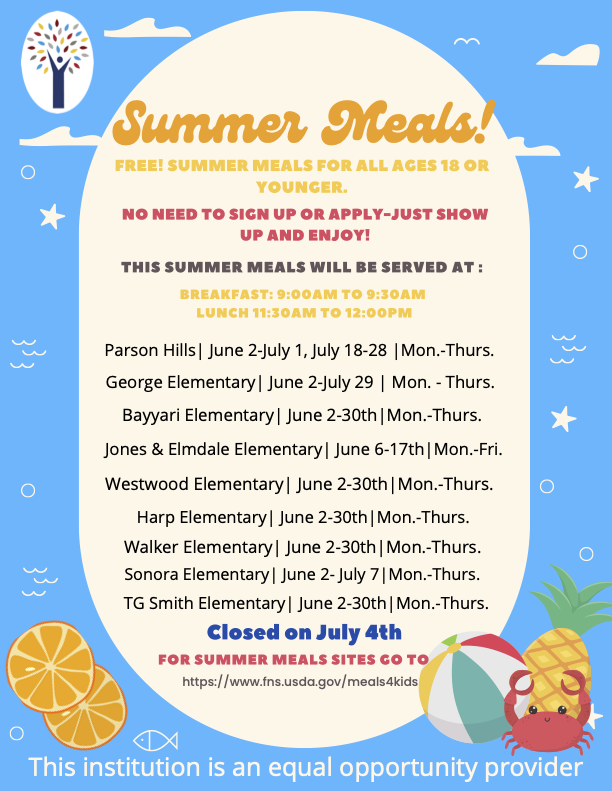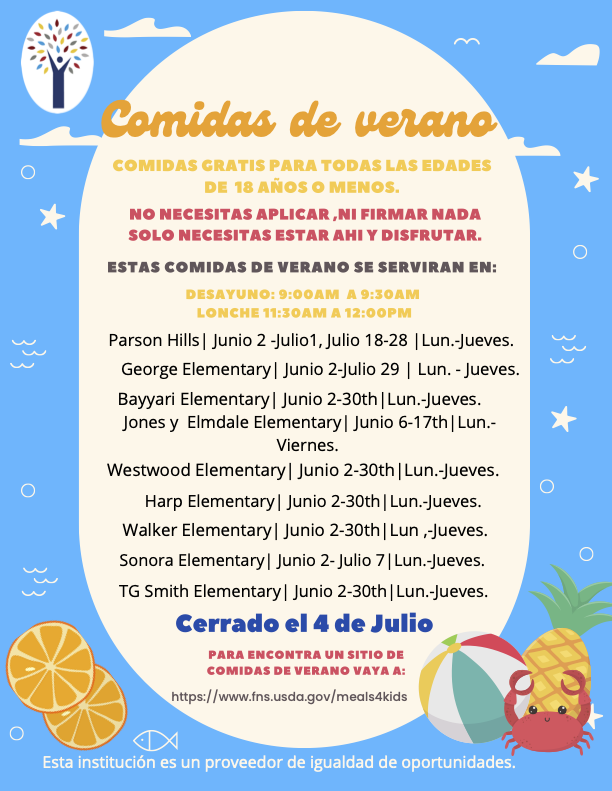 Sign up for Kiwanis Kids Day Football!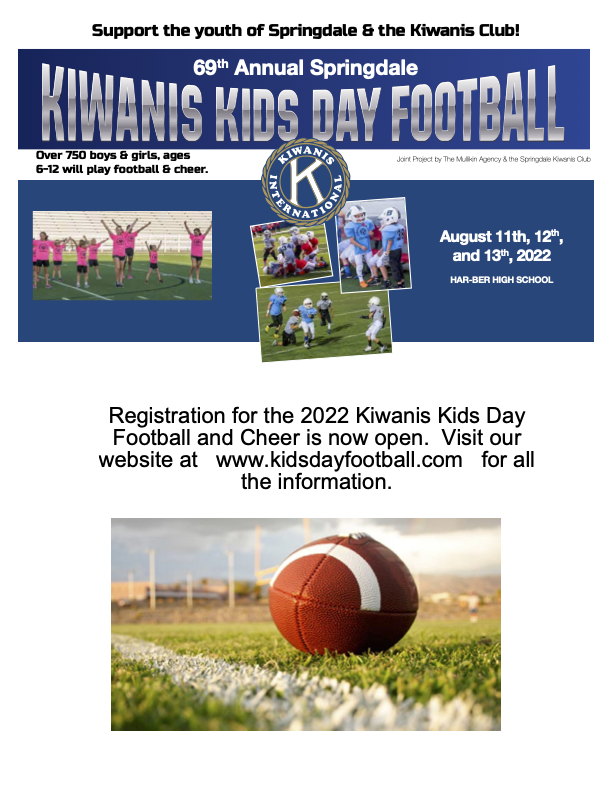 Save the Date! On Thursday, April 7, the Treehouse Pantry will have a drive-through diaper giveaway for the Springdale School District. No appointment needed.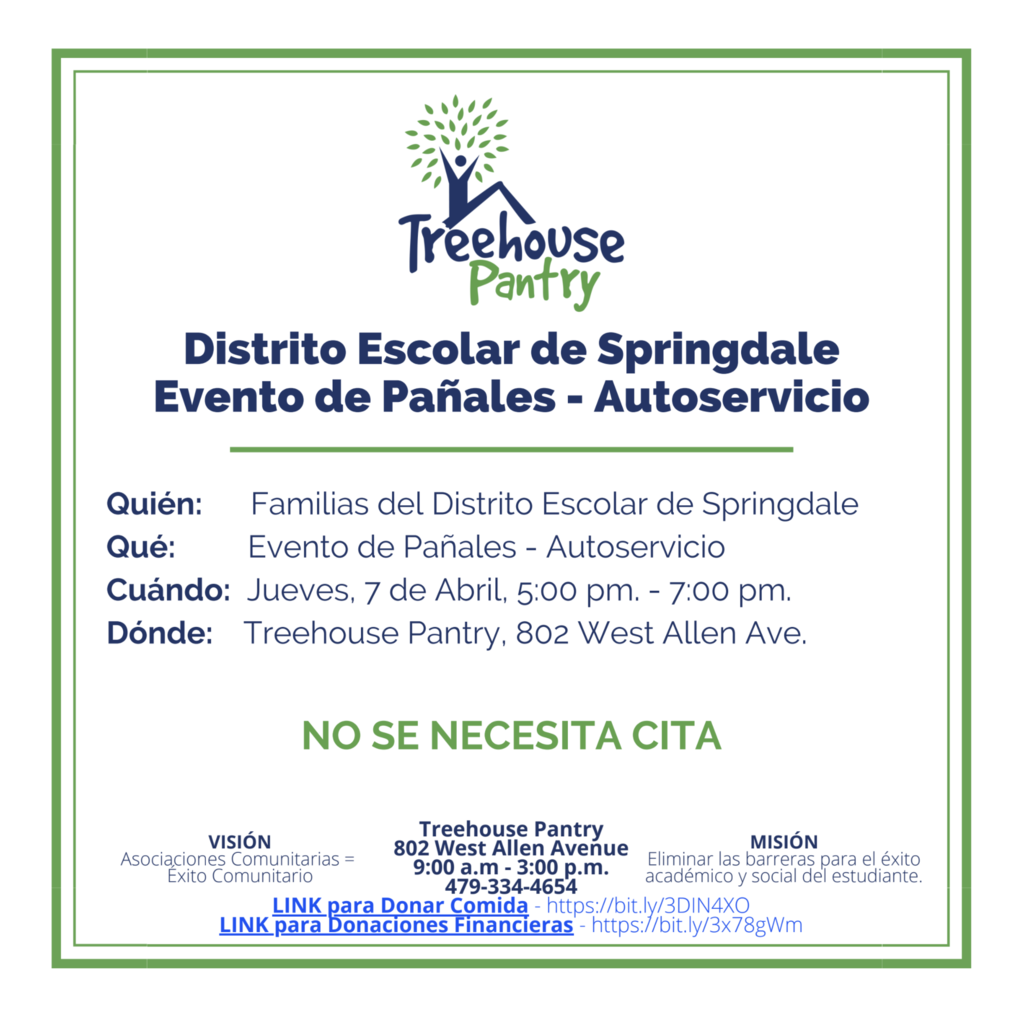 HAT DAY TOMORROW! In honor of our amazing Assistant Principal! Let's kick off a special week celebrating Mrs. Athey!

Please bring by donations to the Treehouse Pantry at 802 West Allen Avenue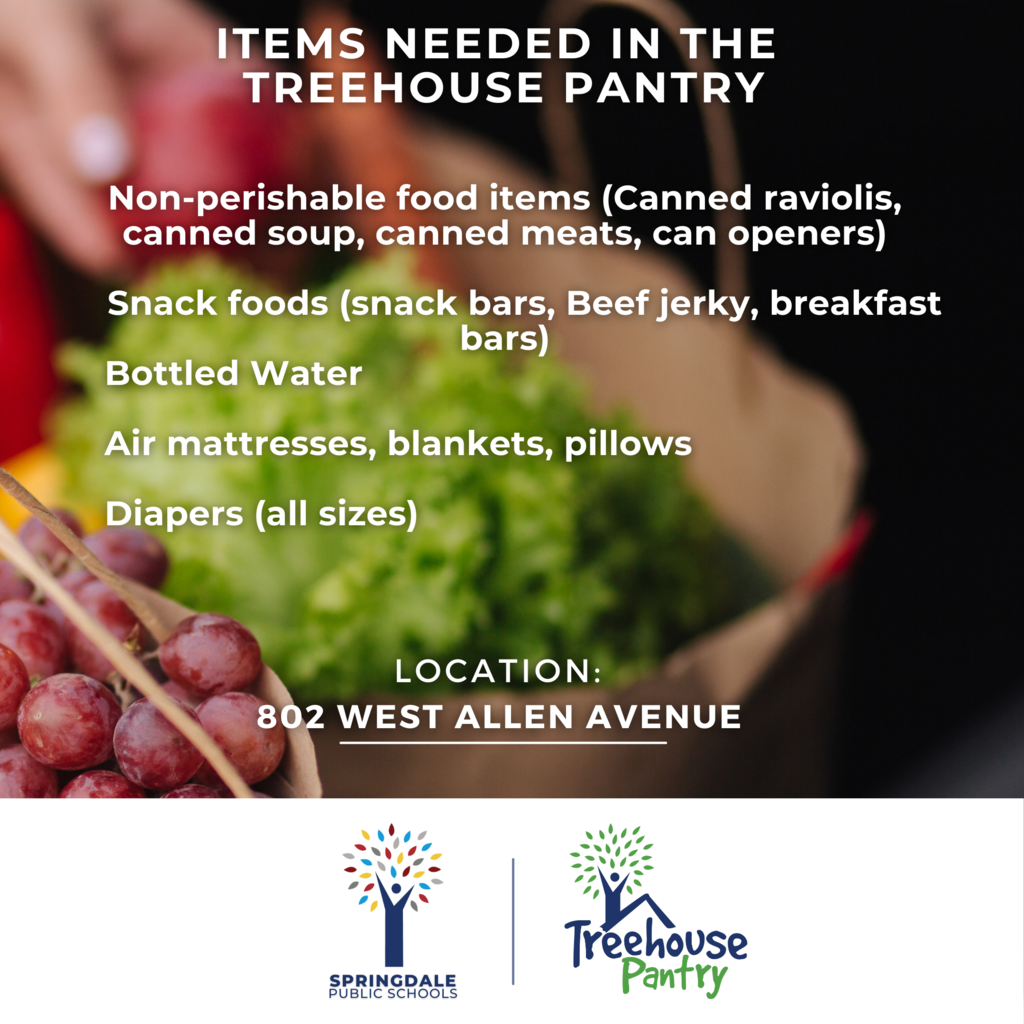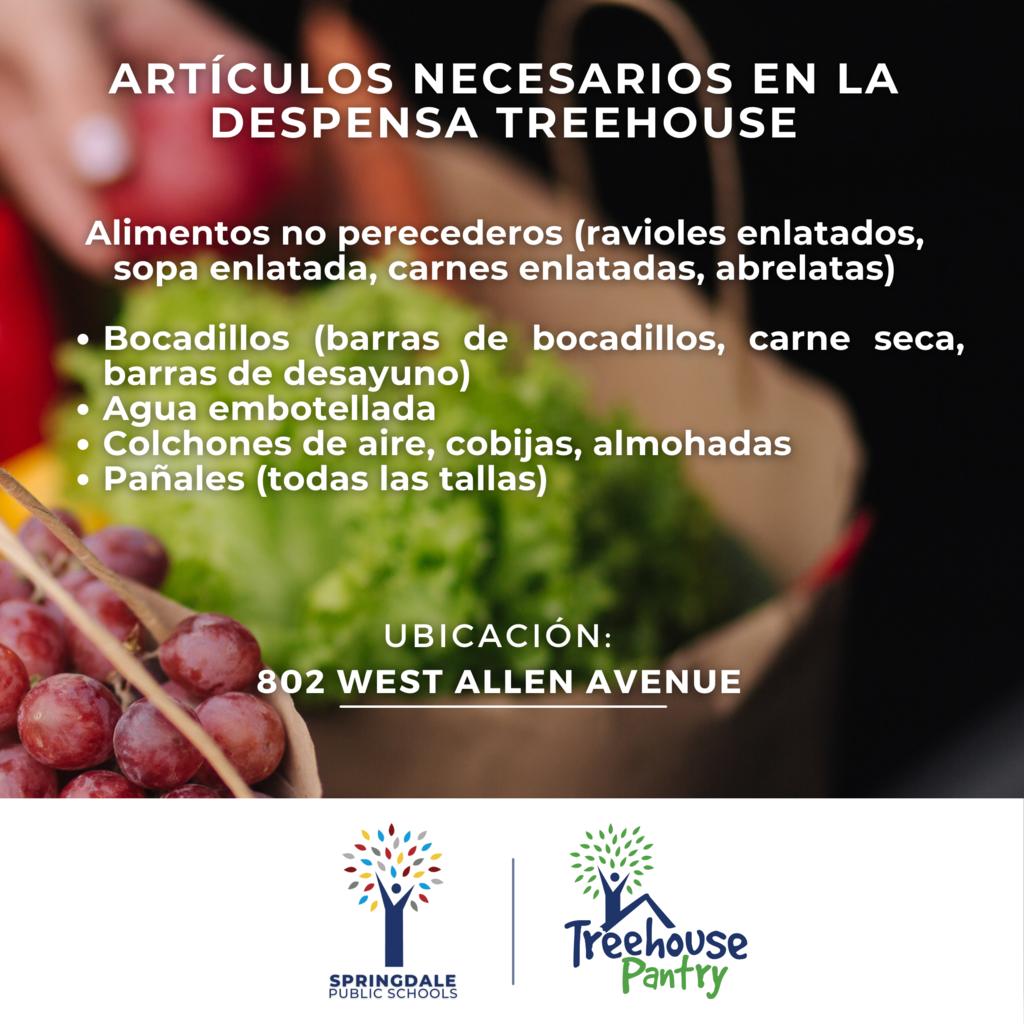 Treehouse Pantry is OPEN! Please come by and pick up supplies.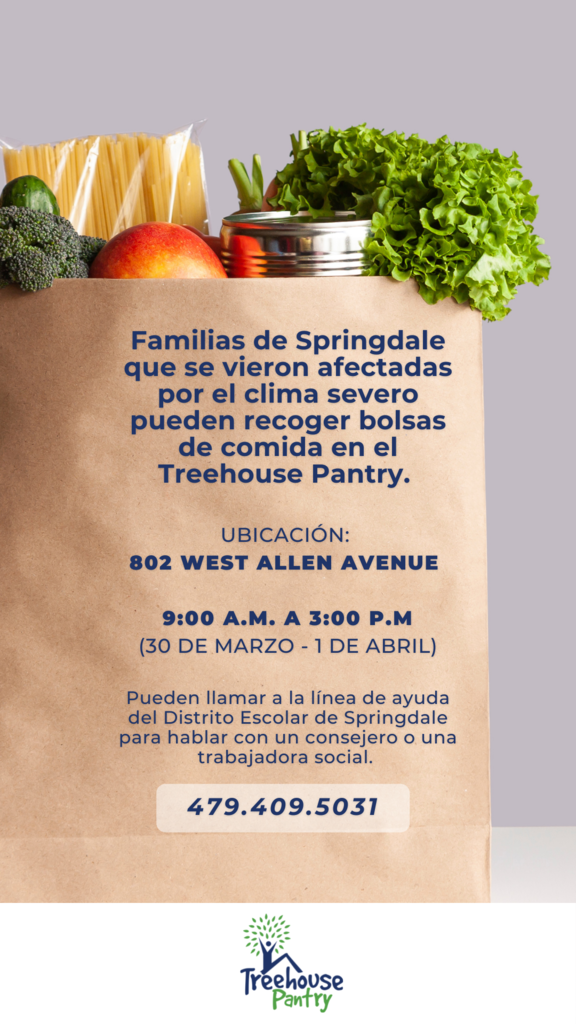 All Springdale Public Schools buildings will be open Thursday, March 31, 2022. Todos los edificios de las Escuelas Públicas de Springdale estarán abiertos el jueves 31 de marzo de 2022.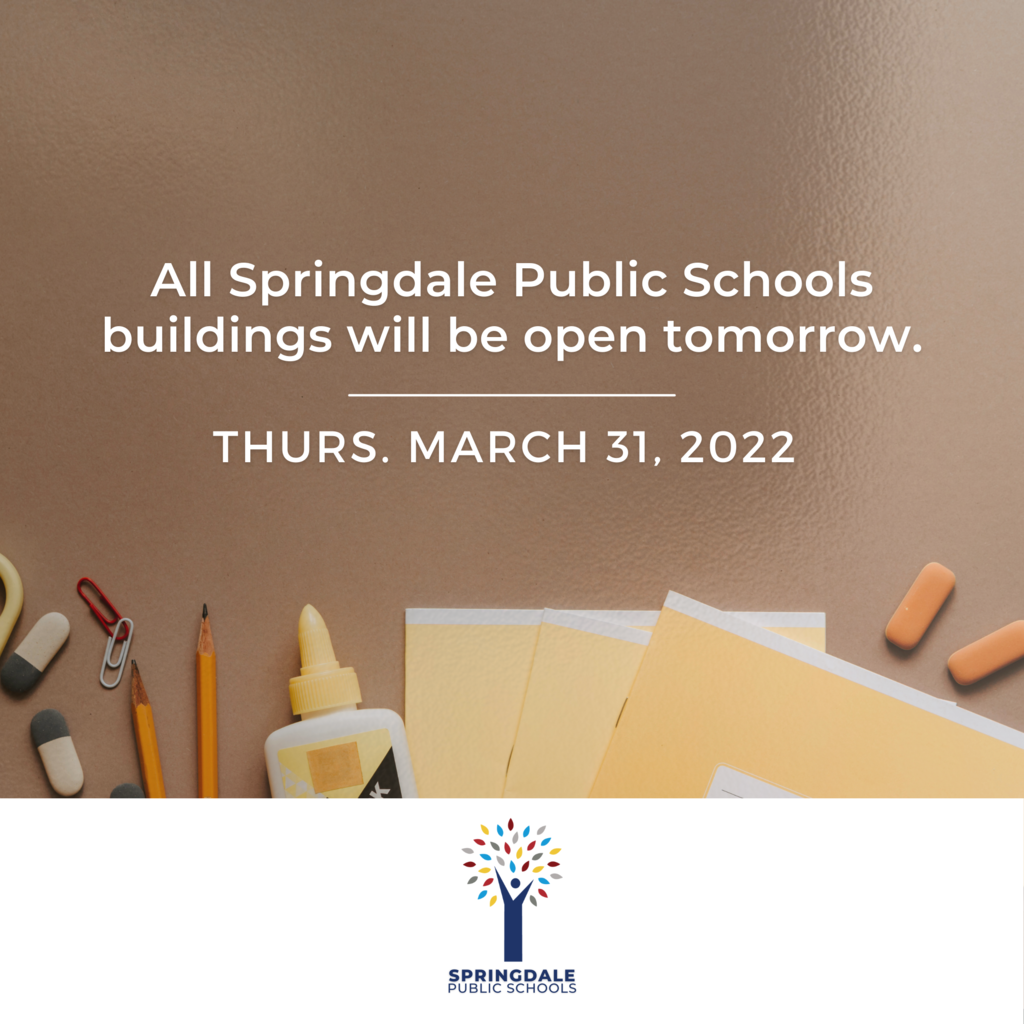 The Treehouse Pantry is providing food bags to Springdale Families impacted by the severe weather. These food bags will be available today through the rest of the week. Families can pick up food bags at the Treehouse Pantry located at 802 West Allen Avenue from 9:00 a.m. to 4:00 p.m (March 30 - April 1). Families are also welcome to call the Springdale School District's HelpLine at 479-409-5031 to speak with a counselor or social worker. Thank you. Treehouse Pantry está proporcionando bolsas de alimentos a las familias de Springdale que se vieron afectadas por el clima severo. Estas bolsas de alimentos estarán disponibles desde hoy hasta el resto de la semana. Las familias pueden recoger bolsas de comida en Treehouse Pantry ubicada en 802 West Allen Avenue de 9:00 a. m. a 4:00 p. m. (30 de marzo - 1 de abril). Las familias también pueden llamar a la línea de ayuda del Distrito Escolar de Springdale al 479-409-5031 para hablar con un consejero o una trabajadora social. Gracias.