Live Feed
Springdale School District
4 days ago
Apply at https://www.schoolcafe.com/ by September 25th
George Junior High
about 5 hours ago
If you have nothing to do tomorrow night and don't feel like cooking, please go by Raising Cane's in Fayetteville between 3:00-8:00 pm and help support the George Wrangler football team. Mention the fundraiser at the register or drive-thru and Cane's will donate 15%.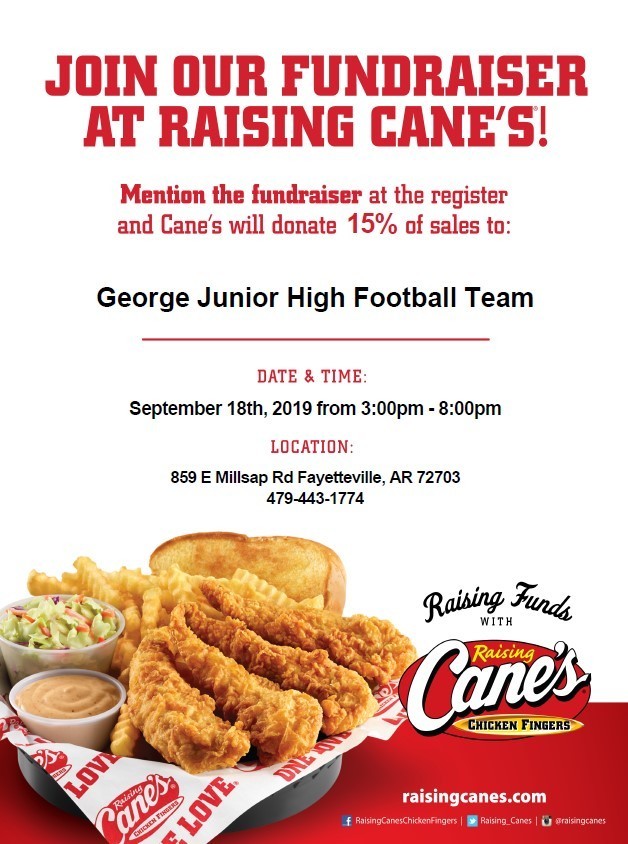 Angela Ludwick
4 days ago
If you plan for your student to take the PSAT, please make a payment of $15.00 by Wednesday, September, 18th. For questions contact GJH 750-8750.

George Junior High
5 days ago
Can't stay after school for tutoring, attend POWER LUNCH. Every day we have time for students to Lunch and Learn! Students can ask their teachers how to get a pass to go.
SEE ALL POSTS