EDIT MAIN
Robotics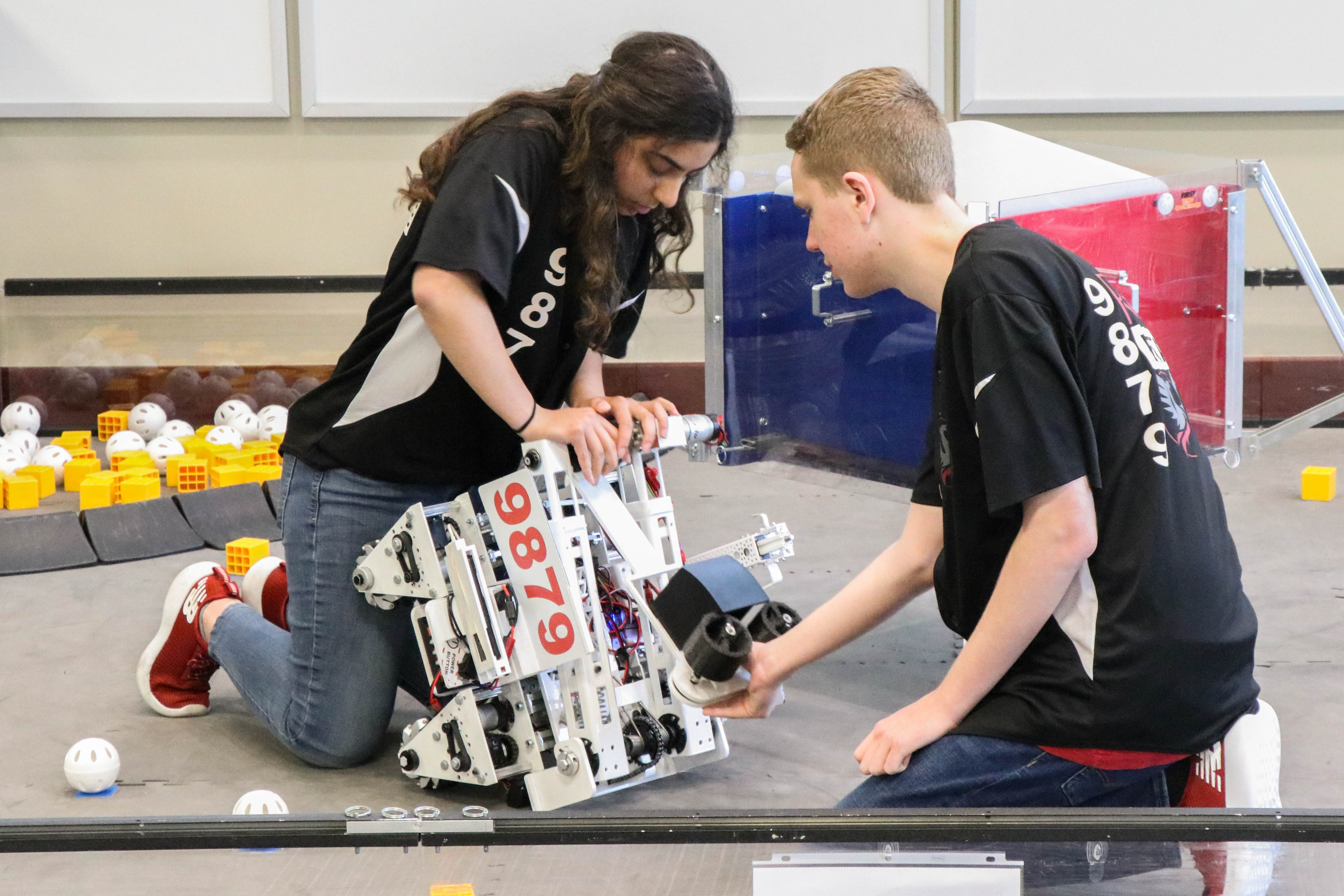 With advanced technologies such as artificial intelligence, driverless cars, and spacecrafts taking shape every day, the field of robotics is more important than ever before. The study of robotics, in addition to being fun and important, offers lasting benefits to students in areas such as creative thinking, engagement, preparedness, perseverance, and teamwork.
Springdale Public Schools have excellent robotics programs in every high school and junior high in the district, as well as many middle and elementary schools. Time after time, our robotics teams earn the highest honors in competitions around the region and around the world. In fact, one of our teams from Don Tyson School of Innovation, Root One Negative, earned the INSPIRE Award, the highest honor possible at the 2019 World Championships in Houston. And they were chosen out of 7,000 teams across the nation to represent the United States in the FIRST Global Robotics Challenge in Dubai.
Our district partners with University of Arkansas staff members and representatives of Tyson and Conair in developing innovative robotics programs. Contact your school to find out how your student can become involved.