EDIT MAIN
One-to-One Technology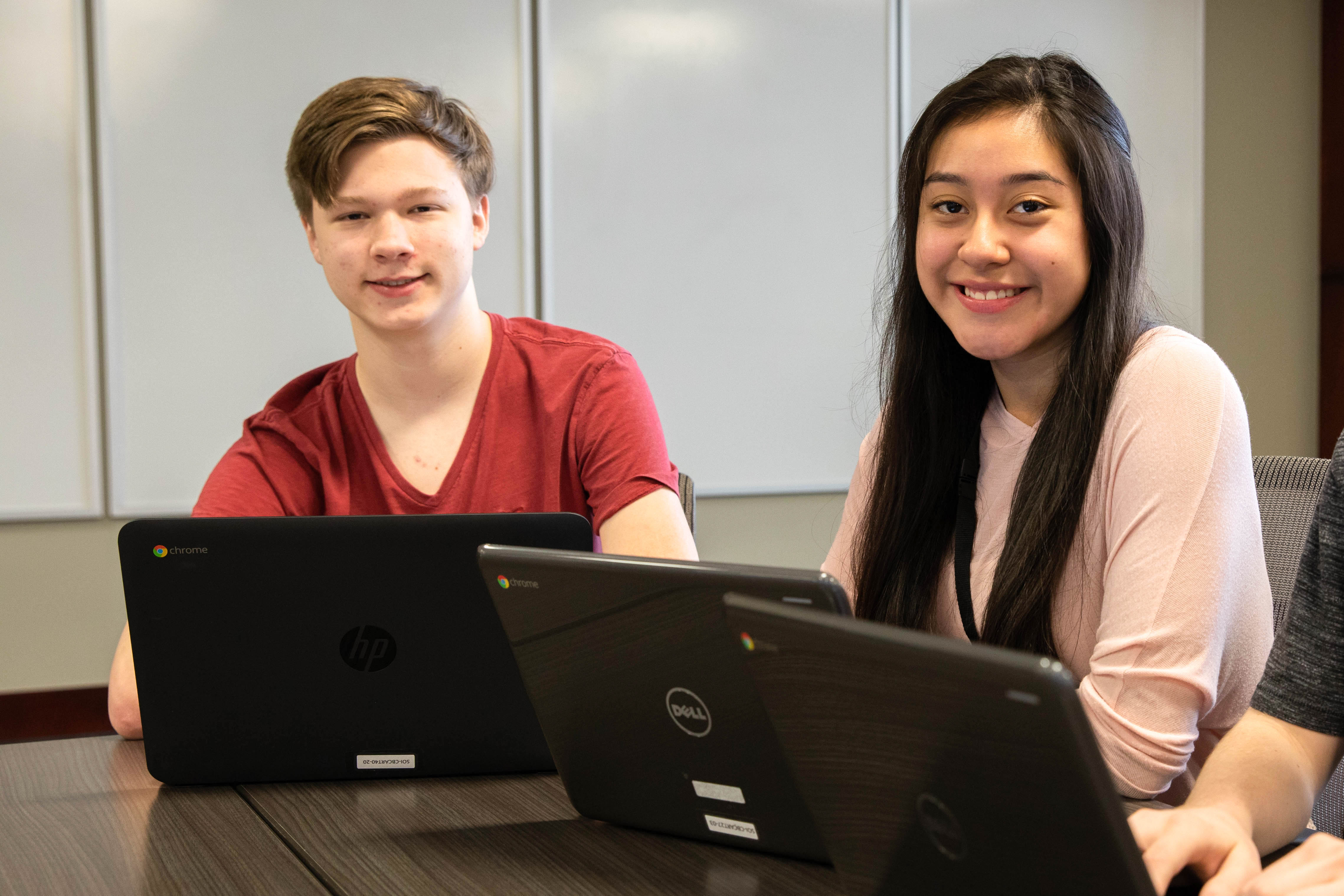 Since 2016, Springdale has been a one-to-one district, providing an age-appropriate computer device for every student. Beginning with iPads in kindergarten and graduating to Chromebook laptops in 2nd grade, all students have access to their own computer.
Computers can supply infinite resources for learning and make education more flexible and easy to access. Online tutorials, interactive educational games, video tutorials, online e-books, and knowledge repositories all contribute to the resources that are available to students. The internet also becomes a virtual classroom when students and teachers meet online using Schoology, Google Classroom, or any of the other online learning environments available to teachers and students.
With technology at their fingertips at all levels of education, students benefit from:
Improvement in vital computer skills
Learning that is more interesting for technology-savvy students
Online collaboration with other students
Better organization with online assignments and an online school calendar
Easier contact with teachers
Teachers benefit as well, since assignments submitted online may be graded or proofread more quickly and easily. Faster, easier grading can also result in more detailed feedback for the student. And teachers can compile data from online grading, analyzing and tracking student progress more easily.
In addition, we offer courses that help students use technology in business settings as well as understand technology as computer scientists and responsible digital citizens. We are dedicated to making sure every student graduates with the skills to succeed in an increasingly digital world.